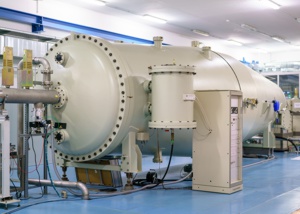 We are pleased to inform you that the routine measurement operation of accelerator mass spectrometry (AMS) has restarted at HZDR's IBC. The newly established department of "Accelerator Mass Spectrometry and Isotope Research" will focus on the detection of the smallest traces of radionuclides for applications in geology, environmental research or nuclear astrophysics.
Proposals for AMS can be submitted either directly to the IBC or through RADIATE's Transnational Access program. Applications for AMS sample preparations and measurements are possible through this activity as well.
The department is also increasing the number of staff. Vacancies can be found on the HZDR website.