This was RADIATE's last summer school
RADIATE Summer School 2022 on environmental applications of IBA and AMS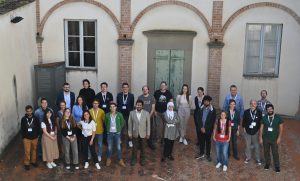 The RADIATE Summer School organized by INFN took place from 5-7 October 2022 in Florence.
Thank you to all of the participants and lecturers who made RADIATE's last summer school a success!
The presentations from lecturers and students are available here for download (protected page accessible only to participants).
Summer School Program
Wednesday, 5 October (all times are CET)
09:00-10:00
Massimo Chiari INFN
Introduction to IBA techniques
10:00-10:30
coffee break
10:30-11:30
Primoz Pelicon, JSI
IBA for plant biology
11:30-12:30
Silvia Nava INFN
IBA for climate change and air quality issues
12:30-14:00
lunch break
14:00-15:00
Claudia Cocozza, University of Florence
Dendrochemistry with PIXE
15:00-16:00
participant presentations
16:00-16:30
coffee break
16:30-18:00
participant presentations
Thursday, 6 October
09:00-10:00
Mariaelena Fedi, INFN
Introduction to AMS technique
10:00-10:30
coffee break
10:30-11:30
Stephan Winkler, HZDR
Environmental applications of AMS
11:30-12:30
Konstanze Stuebner , HZDR
Geological applications of AMS
12:30-14:00
lunch break
14:00-15:00
Giulia Calzolai, INFN
14C AMS in the study of atmospheric aerosols
15:00-16:00
participant presentations
16:00-16:30
coffee break
16:30-18:00
participant presentations
Friday, 7 October
09:30-13:00
Half-day visit to LABEC
accelerator
IBA and AMS beamlines
AMS sample prep
laboratory
ancillary aerosol laboratories
13:00-14:30
lunch break, then transfer to Florence
Lectures will last 50 minutes, followed by 10 minutes of Q&A;  participants' presentations are maximum 10 minutes each.
Details on planned lectures: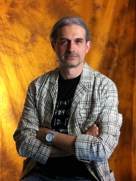 Introduction to IBA techniques

INFN
This lecture will explain the basic physics principles of ion interaction with matter on which Ion Beam Analysis (IBA) methods rely, such as slowing down and stopping of charged particles, atomic interactions and emission of characteristic X-rays, nuclear reactions and emission of characteristic gamma-rays, and elastic scattering on nuclei.
The lecture covers the practical application of Particle Induced X-ray Emission (PIXE), Particle Induced Gamma-ray Emission (PIGE), Elastic and Rutherford Backscattering Spectrometry (EBS/RBS) and Particle Elastic Scattering Analysis (PESA) for analysis of elements from H to U, including experimental set-ups and their optimisation for applications to environmental studies, both in-vacuum and with ion beams extracted into ambient atmosphere (external beam).
The analytical performances of these IBA techniques, for instance detection limits and quantification procedures, will also be addressed.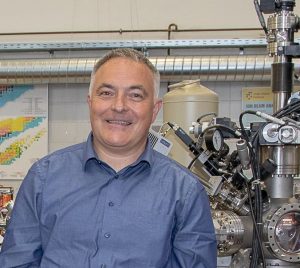 Applications of high energy focused ion beams in plant biology
Jožef Stefan Institute, Jamova cesta 39, SI-1000, Ljubljana, Slovenia
By the improvements of the accelerators, ion sources, ion lenses and detectors, high energy focused ion beams are becoming a powerful tool for chemical imaging in life science. Micro-PIXE combines high elemental sensitivity, high lateral resolution and quantitative nature of the elemental analysis. We will present several representative cases of elemental imaging of plant tissue by micro-PIXE, including the results obtained at the tissue in frozen hydrated state.
Heavy ions with the energies of several MeV (swift ions) interact with the insulating media exclusively through interaction with the target electrons and induce highly efficient desorption of entire ionized biomolecules. Based on this physical phenomenon, Secondary Ion Mass Spectrometry with high-energy heavy ions (MeV-SIMS) is emerging as a promising tool for molecular imaging of biological tissue. We will present several cases of molecular imaging at plant tissue samples by MeV-SIMS.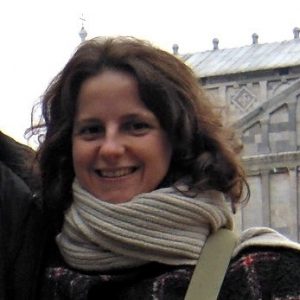 IBA for climate change and air quality issues
INFN – Istituto Nazionale di Fisica Nucleare
IBA techniques are very effective in the study of atmospheric particulate matter (PM): the use of sensitive, rapid and multi-elemental techniques is essential to analyze the large number of low-mass samples usually collected in PM study campaigns.
PM has important effects on both air quality (it is the pollutant of greatest concern in many urban environments) and climate change (its affects the earth radiative balance). The measurement of its composition in anthropized and remote areas is necessary to study these effects, and also to identify its sources and quantify their contribution.
By PIXE all main sea-salt and crustal elements, as well as important markers of anthropogenic sources, can be simultaneously detected (other IBA techniques can be used for lighter elements), and properly collimated ion beams allow the analysis of PM samples collected with high time resolution. The composition of PM archived in ice cores can also be measured for paleo climatic studies.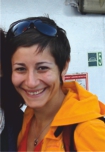 Dendrochemistry with PIXE
Department of Agriculture, Food, Environment and Forestry (DAGRI)University of Florence
Environmental pollution causes serious hazards to human and ecosystem health, particularly in urban areas. Nowadays biomonitoring techniques are available to identify the status of the environment on the basis of the pollutant's effects on sensitive organisms. Trees translocate and accumulate pollutants in tree rings allowing to track temporal changes in air pollution, and facilitating the reconstruction of past episodes and trends.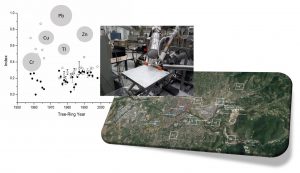 Thus dendrochemistry, namely the analysis of the chemical composition of tree-ring wood, help unravel plant functional and structural features favouring the monitoring of pollutants in urban areas. The proposed biomonitoring technique considers the accumulation of heavy metals through bioaccumulation in the wood of trees to reconstruct the historical trend of pollution. The approach is addressed towards an estimation of pollutant detection in order to provide tools for the mitigation of pollution, as well as for the greening of anthropic areas.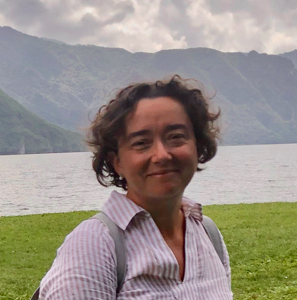 Introduction to Accelerator Mass Spectrometry
INFN
This introductory lecture will discuss the basics of Accelerator Mass Spectrometry (AMS). This technique was introduced about 45 years ago to solve a well-known puzzle: measuring the abundance of a rare isotope such as 14C in a direct way, going beyond the limitations of traditional mass spectrometry and counting techniques. Since then, many AMS applications to different isotopes have been developed, supporting studies in cultural heritage, earth science, astrophysics, biology and – on course – environment.
The key of AMS is represented by the capability to suppress the presence of isobars, thus reaching optimum selective sensitivities. Technical aspects, with some references to hardware developments, and overview of applications will be presented.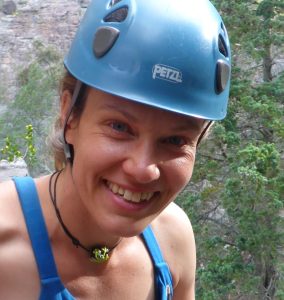 Geological applications of AMS
HZDR
Cosmogenic nuclides are produced through the interaction of cosmic radiation with target elements in the Earth's atmosphere and on the surface. The accumulation of cosmogenic nuclides in exposed rocks and sediments contains valuable information on the age and stability of the land surface, and the measurement of Be-10, Al-26 and Cl-36 by Accelerator Mass Spectrometry has emerged as a powerful tool in Quaternary geochronology and Earth surface process studies. This lecture will provide a brief introduction to the fundamentals of cosmogenic radionuclides in the Earth Sciences followed by an overview of the more common geological applications. Finally, I will also present some examples of more newly developed techniques in age dating and landscape evolution studies.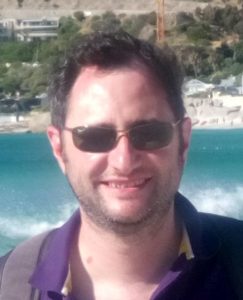 Environmental Applications of Accelerator Mass Spectrometry
HZDR
While the initial attraction of the AMS technique was the resulting revolution in radiocarbon dating for archaeology, early on the potential for application to environmental science has been recognized early on. Rare radionuclides as tracers can be used to identify sources of the respective element, study temporal dynamics exploiting the half-life, estimate inventory budget and distribution, track the radionuclide over physical and chemical processes, all of which is invaluable to environmental science. Both naturally produced and anthropogenic radionuclides have been in use. Driven by the development of new AMS isotopes (such as the long-lived actinides), advances in sensitivity for established and new isotopes, and an increased urgency to better understand the environment at large, new ideas for AMS application have massively expanded in this field. Here we give an overview of recent developments in environmental science using AMS. Examples include new AMS isotopes, techniques, and concepts in application to pollution studies, oceanography, atmospheric science, and ecology, to name but a few.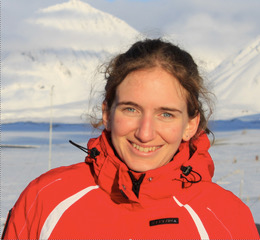 14C AMS in the study of atmospheric aerosols
INFN – Istituto Nazionale di Fisica Nucleare
The carbonaceous fraction is one of the main constituents of the atmospheric aerosol; it influences the radiative balance (and thus the global climate), and has negative effects on human health. The correct identification and quantification of the source contributions (source apportionment) is fundamental for the development of efficient abatement strategies.
14C analysis on the total carbon fraction (TC) of aerosol by Accelerator Mass Spectrometry (AMS) is an effective tool for the evaluation of the contributions from either fossil fuel combustion or modern sources (biomass burning, biogenic activity). However, 14C measurements on TC do not allow the natural/anthropogenic contributions separation, as biomass burning has to be considered mainly anthropogenic at mid-latitudes.
Carbonaceous aerosols consist of soot (elemental carbon, EC) and of organic compounds (organic carbon, OC), which have different thermal and optical properties. EC is produced only in combustion processes, while OC can be related to combustion processes or to biogenic activity. The use of 14C measurements on the separate OC and EC fractions was proposed as a tool to separate natural and anthropogenic contributions, provided that the OC/EC emission ratio for biomass burning is known. A key point of 14C measurements on carbon fractions is the separation of OC and EC, which demands special requirements for the sample preparation line and the assessment of proper sample preparation protocols.
Venue
on 5 & 6 October:
Villa Il Gioiello
Via del Pian dei Giullari 42
50125 Firenze
Italy
Set on the southern hills around Florence, Villa Il Gioielo ("The Jewel") is a Renaissance villa owned by the University of Florence. Galileo Galilei spent the last years of his life here.
On 7 October:
LABEC ion beam laboratory
Logistics
A shuttle bus will be organized to bring the participants to Villa il Gioello in the mornings from Florence (meeting point Piazza della Calza) and back in the afternoon/after the social dinner. Villa Il Gioello can also be easily reached by public transportation (bus nr. 38, stop station Pian dei Giullari).
Another shuttle bus will bring the participants to LABEC and back to Florence on 7 October.
Accommodation
Participants will book accommodation independently, however they can refer to Galileo Galilei Institute (GGI) housing service (email , contact Ms Mirella) in order to be helped in finding accommodations in hotels of b&b structures nearby (near Villa il Gioiello or in downtown Florence, left river bank side), at special rates.
Application procedure
There is no fee to participate in the summer school. At least one candidate from each RADIATE project partner will be able to receive funding/a travel grant through their institution. Additional travel grants for candidates not affiliated with RADIATE will be available.