A virtual RADIATE "spring" school is taking place from 28-30 April 2021
The RADIATE Summer Schools are aimed at doctoral students and early stage researchers wishing to understand the basic physics underlying ion beam techniques. Scientists wishing to refresh their knowledge are also welcome to sign up for summer schools.
RADIATE spring school 2021
Originally planned to take place in conjunction with IBMM-2020, it has now been decided to move the school online as it cannot be foreseen when actual travel is possible again.
The RADIATE spring school 2021 will take place from 28-30 April and is organized by IST in Lisbon, Portugal. The health conditions responsible for postpone still impose an online organization but this will make us work harder to offer you a challenge event. The school will be an excellent ground for early researchers or PhD students to get familiar with the basics of Ion Beam Modification of Materials.
The first day will cover the fundamentals of ion solid interactions with emphasis on the modeling of physical processes to describe defect evolution and ion distributions. The relevant codes will be described and both the binary collision and molecular dynamics approaches will be addressed. During the second and third days, the most used software codes for damage analysis, profile studies and lattice site location of the implanted ions will be presented. At the end the students will be asked to give their opinion on the content and highlights of the school.
A group of world experts in the field will guarantee outstanding lectures contributing for the anticipated success of the School.
Spring School Program
28 April
29 April
30 April
08:45-09:00
Welcome
Open connection
Open connection
09:00-10:00
Lecture 1
Ion-solid interactions fundamentals
(André Vantomme, KU Leuven)
Lecture 4
Tailoring material properties by ion implantation
(Katharina Lorenz, Instituto Superior Técnico)
Lecture 7
Swift Heavy Ion irradiation of materials
(Miguel Sequeira, University of Lisbon)
10:00-11:15
Lecture 2
Ion and defect distributions: Monte Carlo simulation
(Wolfhard Moeller, HZDR)
Lecture 5
Empirical modelling of ion-beam induced damage formation
(Elke Wendler)
Lecture 8
Real time studies of ion interactions
(Stephen Donnelly, University of Huddersfield)
11:15-11:30
Coffee break
Coffee break
Coffee break
11:30-12:45
Lecture 3
Molecular Dynamics simulation of Ion-solid interactions
(Flyura Djurabekova)
Lecture 6
Waveguide engineering by ion beams
(José Olivares)
Lecture 9
Towards Single Ion Implantation
(Roger Webb, University of Surrey)
12:45-13:15
Summary
Summary
Conclusion
Detailed information on the RADIATE Spring School lectures

Ion and defect distributions: Monte Carlo simulation
Lecture by Wolfhard Möller
Institute of Ion Beam Physics and Materials Research, HZDR, Dresden, Germany
The lecture will describe basic principles and applications of Monte-Carlo computer simulations of ion-solid interaction using the binary collision approximation (BCA).  An overview of available codes will be given. The model limitations and reliability will be critically discussed. Application results will cover ion implantation, point defect formation, surface sputtering and atomic mixing, as obtained from both static and dynamic simulations, in particular using the TRIM (one-dimensional static), TRIDYN (one-dimensional dynamic) and TRI3DYN1 (three-dimensional dynamic) codes, the latter in particular with recent results for three-dimensional nanostructures.
1 W. Moeller, Nucl Instrum Meth B 322, 23-33, DOI 10.1016/j.nimb.2013.12.027 (2014)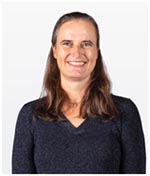 Tailoring material properties by ion implantation
Lecture by Katharina Lorenz
Instituto Superior Técnico, Lisboa, Portugal
Ion beams can be used to tailor materials properties, for example, by the synthesis of new phases, doping, intermixing, nanopatterning or defect engineering. After a short introduction to the wide field of applications of ion beam modification of materials, this lecture will focus on ion implantation in semiconductors. With this technique, electrical, optical or magnetic dopants can be easily incorporated into a semiconductor crystal. But where exactly in the lattice are the implanted ions incorporated? And how does implantation damage – inevitably formed during the bombardment with energetic ions – impair materials and device properties? Interestingly, some answers can be provided by ion-solid interactions themselves. In particular, we will discuss the measurement of defect profiles and of the lattice site of the implanted ions by Rutherford Backscattering Spectrometry/ion channelling.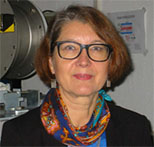 Empirical modelling of ion-beam induced damage formation
Lecture by Elke Wendler
Friedrich-Schiller-Universität Jena, Institut für Festkörperphysik, Germany
This lecture gives an overview of empirical models for describing ion-irradiation-induced defect production and accumulation, and amorphisation. Model calculations illustrate the effect of parameters occurring in the models presented. Various models that represent similar processes are compared with each other. The use of such empirical models may help in understanding of the physical processes during ion irradiation of materials. Further, when a sufficient number of data is available, the obtained model parameters can be analysed on the base of the primary energy deposited by the implanted ions to the atoms of the respective material. This could be used for predicting the damage to be expected for chosen implantation conditions. However, we will also advise you of misinterpretation in the value of such model calculations, because the formulae are built according to possible mechanisms which we guess from our experimental data.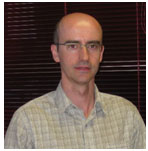 Optical waveguide engineering by ion beams
Lecture by José Olivares1,2
1 Instituto de Optica, Consejo Superior de Investigaciones Científicas (IO, CSIC), Madrid, Spain
2 Centro de Microanálisis de Materiales, Universidad Autónoma de Madrid (CMAM, UAM), Madrid, Spain
ORCID: 0000-0003-1775-9040; Research ID:  L-3432-2014
Optical waveguides are key elements of many photonic devices, which in turn are essential for the advance of the information society. In addition they can be combined with other singular useful structures like for example nanoparticles with plasmonic properties. Ion irradiation provides a general and flexible method to fabricate or further tune optical waveguides, showing several advantages over the alternative techniques. Initially, optical devices are manufactured using low-energy light ions (H and He at a few MeV), taking advantage of the effects caused by nuclear damage. Later on, the use of the electronic excitation provided by high energy heavy ions (or swift heavy ions for E > 1 MeV/amu) has been developed, allowing to produce novel micro- and nanostructures that make possible to achieve higher optical confinement as needed for example for optical microrings, or nanopore structures.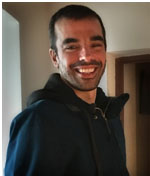 Swift Heavy Ion irradiation of materials 
Lecture by Miguel C. Sequeira
Instituto Superior Técnico, Lisboa, Portugal
In this lecture, we will address the interaction of Swift Heavy Ions with materials. We will start by looking at the characteristics of this class of strongly ionising radiation. Its differences from other types of radiation, its origins, its effects and its technological importance will be discussed. Afterwards, we will examine the interaction dynamics leading to the observed effects, first from a thermodynamics perspective and latter using atomistic simulations. Special focus will be given to the interaction with semiconductors, namely with group-III nitrides, due to their widespread applications.